Below are all of the components of MESIRETM by product code and description. There is a downloadable product order worksheet button below. Please contact customer service directly for pricing of the individual MESIRETM components.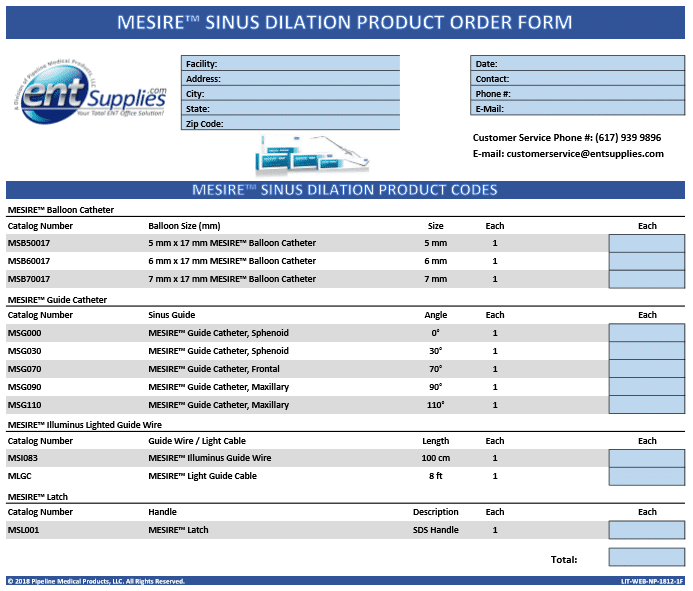 Common configurations for sinus cases.
DOWNLOAD:
Click below to download or print a copy of the MESIRETM product worksheet.
MESIRE WORKSHEET
Pipeline Medical Products, LLC
Customer Service
Tel: 617-939-9896
Mesire Sinus Dilation Products are manufactured by Meril Life Sciences, Pvt. Ltd. Mesire and all related product names are trademarks of Meril Life Sciences Pvt. Ltd. Copyrights © All rights reserved.